Tolo is a charming fishing village located in the Peloponnese peninsula in southern Greece that belongs to the regional unit of Argolis or Argolida. But all you need to know for starters, is that Tolo is an ideal holiday spot, right by the coast, with beautiful sandy beaches, excellent dining and a range of activities, inlcuding historical and cultural sites for visitors.

Tolo makes for a laid back and relaxing spot to spend a few days for solo travellers but it's also an excellent family-friendly destination.

Afterwards, it is ideally located for excursions to the Saronic Gulf and the nearby islands of Spetses and Hydra or further mainland explorations to nearby cities in the Peloponnese.
. . .
Please note: This post may contain affiliate links. For more information, see my disclosures here.
How to Get to Tolo

From Athens, Tolo is only 2 hours away. The drive is pleasant and mostly follows the new highway route. After leaving Athens, you will be awarded with views of Elefsina Bay and Salamina island, and you might also want to have a quick stop at the Isthmus of Corinth for photos.

The Canal of Corinth was first proposed in classical times, but after some failed attempts at construction, it was completed in 1983. The narrow 8-meter-long passage that was carved out, allows smaller vessels to pass through but it is also a popular bungee jumping spot.
If you want to have a quick photo-op stop here, make sure to exit the highway that goes to Loutraki.
If you are coming to Tolo by bus then you can book a ticket with the Greek KTEL system from Athens to Nafplio and then from Nafplio Tolo. Find more information here.
For the needs of our group we travelled by coach from Athens to Tolo with Zafiris Transfers and then private luxury mini vans provided by Tours & Transfers around Argolida.
. . .
Things to Do in Tolo
Tolo has a range of activities to satisfy culture enthusiasts, history buffs, beach lovers and adventure fans. Let's explore!
Tolo Beaches & Islands
Tolo Beach
Being a coastal village, there is no surprise that Tolo has some great swimming options. the most famous of which is Tolo Beach, which starts from the area of Psili Ammos and stretches for more than 1 km until the port. You will find organized and unorganized sections with umbrellas and sunbeds available for hire. Tolo Beach is very popular in the summer, with visitors coming from nearby Nafplio to enjoy the cool and protected waters of the bay. Multiple seafood taverns and cafés are located in walking distance.
Kastraki Beach
Kastraki beach is another excellent option nearby Tolo and very close to the acropolis of Ancient Assini. You will find it on Google Maps as Piccola Spagia di Assini, while it can also be spotted by the "Red Rock" bar one of the most romantic spots in the area for a drink overlooking the bay. Kastraki beach is great if you are looking to avoid the crowds.
Paralia Assinis
On the other side of the ancient ruins is a long stretch of land that is called Assini Beach or Plaka. Due to its size there are sandy, pebbly and rocky parts. This is one of the quietest spots in the area, and most people come from nearby hotels. There are not a lot of facilities but you will find a handful of tavernas.
Koronisi, Romvi and Daskalio Islands
For a truly secluded swimming spot, Tolo offers three stunning islands with picturesque coves and turquoise waters.
In addition to swimming and enjoying a day out on the water, you might also spot remains of medieval buildings. The history of the islands actually goes much further back, to ancient times with findings from at least the 6th and 7th century AD.
Sailing & Diving in Tolo
Here is a tough question, sail boat or speedboat? What about both?
You can start with a day cruise at the safe hands of Tolo Sailing, and make your way towards Romvi and Daskalio island. The latter is where we anchored for the afternoon for a swim and a much-needed BBQ on the beach. If you are after a more full on day, the team at Tolo Sailing has more suggestions for you though, like a journey towards Platia and Psili island where you can meet gulls, cormorants and maybe even dolphins!

Alternatively, you can also explore the treasures of the islands from below! Tolo is a great diving spot with plenty of caves to discover and stories of shipwrecks and submerged villages. Intro Dive offer both introductory Open Water Courses and Divemaster courses for more experienced scuba divers.
For some different kind of fun on the water, you might also want to check out Tolo Water Sports, that offer a wide range of activities from water ski lessons to kite surfing.
Explore Historical & Cultural Sites in Tolo
Ancient Assini
Ancient Assini is located high on the rock of Kastraki, very close to two beautiful beaches, and was brought to light during excavations in 1920 first by French archaeologists and later on by a Swedish team led by Axel W. Persson. This is a modern and newly established archaeological site that both the local community and archaeologists worked on together to make as accessible and educational as possible.

In the area you will find a botanical garden, an excavation space where children get to practice being archaeologists for the day, as well as a collection of photographs from the Georgios Seferis archive with a poem that was written for the King of Asine.

A less well known fact is the role of Tolo during WW II and the presence of the ANZAC (Australian New Zealand Army Corps) in the area. You can visit a small cave at the top to read more about that period and the battle of Assine in Tolo on the 27th of April 1941.
Monastery of Agia Moni (Zoodochos Pigi)
Only 10 km away from Tolo and at a driving distance of 15 minutes you will find the monastery of Agia Moni also known as Zoodochos Pigi which translates to "source of life". The water spring in the chapel has mythological and religious significance with the first mention of the spring believed to be in the 2nd century AD by Pausanias.

On the grounds you will find the beautiful church, and small chapels as well as the living quarters as this is an active monastic community and nunnery. The oldest parts of the church date back to the 12th century.
Church of Agia Kyriaki
The beautiful blue and white church of Saint Kyriaki is bulit on a hill and without a doubt has the best view of the area around and below. From here, you can even spot Romvi and Karonisi islands across the bay.
As one can imagine this is quite the spot to get married in. You get a peaceful and magical setting, Cycladic Island vibes, and it's only a five-minute drive down to waterfront and the best seafood tavernas.
Tastings & Local Experiences in Tolo
Of course, you can't leave Tolo without tasting the local produce or learning more about what the area offers. Here are just a few of the things you can look forward to.
Ouzo Karonis
A family run distillery that has been operating almost as long as the modern Greek state has existed. The Karonis Ouzo distillery is only a 20-minute drive from Tolo so there is no excuse to miss it.

Here you can learn more about the process and production of ouzo, one of the most important Greek drinks and try the original recipe with its 145 years of history. To get the best results you need to use the traditional method of "apostaxi" that does not alter the flavour or use additives and high quality water from the region.

Try not to be the designated sober driver so you can try the local tsipouro as well as the cherry and lemon liqueur (a different kind of limoncello).
Melas Epidaurus Olive Oil
On your way to the archaeological site of Epidavros, you will find the Melas Olive Oil Domain. With more than 1.5 million olive trees in the area, this "liquid gold" as Homer once said is one of the most prized exports of the region.

The modern olive oil production process is a complicated and serious affair, that combines the latest technology and expert knowledge of the producers to achieve taste, quality and nutritional benefits.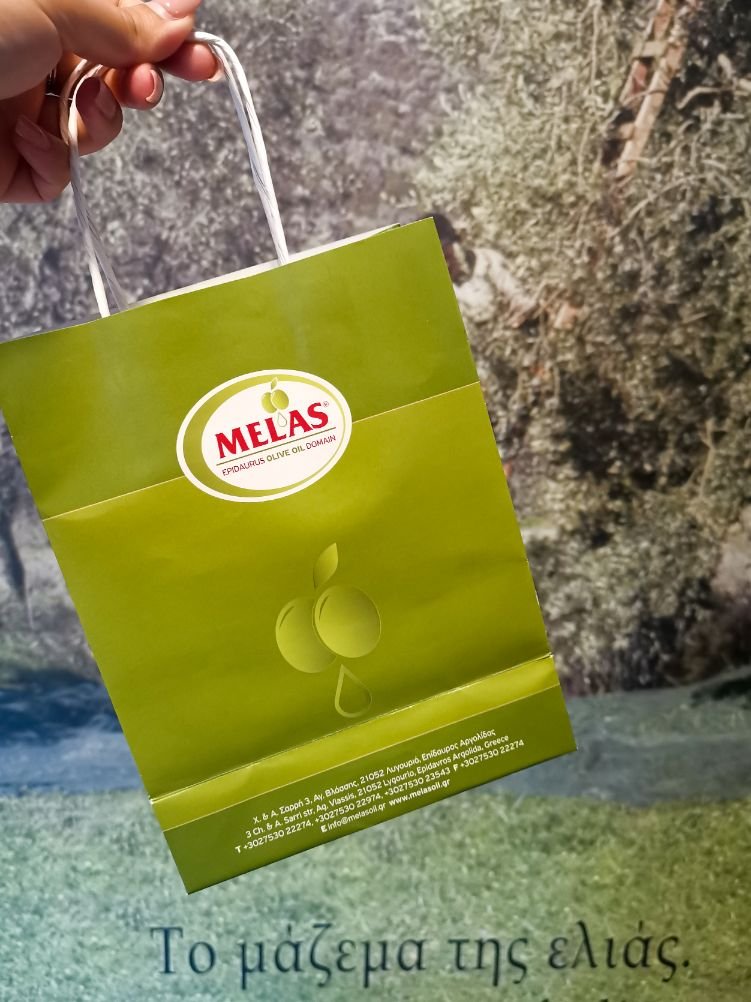 Beekeeping and Honey Tasting
Bee-keeper or astronaut? To learn more about honey bee farming and taste local honey we visited the bee hives of Mr Dimitris Kontomourtos, a second generation bee-keeper that welcomed us with his father to tell us more about the process.

Adults and children alike loved this activity, even if the heat made it hard to walk around our space suits. From getting to see a Queen B to tasting local orange tree honey, this was an experience I will not forget any time soon.

* More information by contacting Tolo.gr here.
. . .
Nearby Escapes From Tolo
Tolo is a great base if you are looking at exploring the whole region of Argolis or Argolida. There are plenty of notable cities and historical sites in the area.
Nafplio
Nafplio is a vibrant city with strong influences from the Byzantines, Venetians, and Ottomans creating a kaleidoscope of history and culture. It is also one of the most charming and Instagrammable towns in Greece.

In addition to being the first capital of Greece (1827) it boasts the first pharmacy, first hospital for the poor and the setting of the first political assassination and first Greek Parliament. It is impossible not to love the cobbled alleyways and charming waterfront that create an intimate and romantic setting. Inhabited since ancient times, the peninsula that Nafplion is located on was an important strategic harbour.

Oh, and don't forget to have ice-cream at Gelateria di Piazza!
Epidavros & Mycenae
Two massively important archaegolocial sites that are less than an hour away from Tolo are the sanctuary of Asclepius and Ancient Theatre of Epidavros and the archaeological site of Mycenae which is included in UNESCO's World Heritage List.

While the theatre of Epidavros often steals the spotlight with its summer long festival hosting international performances, operas and ancient tragedies, the area of Epidavros was actually a hugely important healing centre where people would travel to from all over for rest, relaxation and to be cured.

The kingdom of Mycenae is one of the most important archaeological sites in Greece and one of the richest, as it was practically covered in gold. The site dates back to the 7th millennium BC but very little remains of that time, as it was continuously inhabited. The monuments that are still visible today were build sometime during 1350 and 1200 BC during the Late Bronze Age. The Lion Gate and Atreus' Treasure are both simply breathtaking and must see pieces of archaic power.

I would highly recommend you book an experienced tour guide for both archaeological sites to fully appreciate their history and importance.

Due to recent COVID-19 regulations our tour guide supplied us with microphones that we got to wear and walk around the area while still listening to her, in order to allow for social distancing.
. . .
Where to Eat in Tolo
Tolo is a well known spot for fresh fish and seafood. All the establishments I visited were excellent in quality and I would happily recommend to visitors to the area.
Taverna Akrogiali
Established in 1955, Taverna Akrogiali is one of the oldest and most well known in the area. Our late night dinner here on the first night of our stay was a treat for all, with our table located only a few meters away from the water and or toes deep in the sand. Fresh fish and a great selection of local dishes, including sesame coated saganaki cheese, and oven roasted eggplants with tomato.
Golden Beach Restaurant
This restaurant is part of Golden Beach Hotel, that you can spot just as you enter the village, opposite the stunning sandy beach of Tolo. I had excellent fresh calamari (a classic Greek summer dish) and enjoyed fresh salads, an excellent spicy cheese dip and local pasta with shrimp. The spacious veranda under the shade has plenty of space for larger groups and you don't have to travel far from the beach to enjoy!
A classy and modern establishment in the centre of the village, with an unbeatable view of Koronisi island from the veranda. I loved the pasta with clams, prawn spaghetti and anchovy appetizers but it was the inventive and mouthwatering salads bursting with flavour and texture that stole the show.
Pick a table with a view of the water for a romantic setting like no other!
Ormos Tolo
Ormos is an all day cafe-restaurant right on the beach, with a beautiful view of the bay and a friendly relaxed atmosphere. It was passion and love for food and the area of Tolo that led Anna and Vaggelis to start Ormos, where visitors are treated to classic and freshly made Greek dishes every day. Start with a leisurely brunch and a smoothie and stay for the special of the day to watch the sun dive over the islands.
. . .
Where to Stay in Tolo
Paradise Lost is a solo traveller friendly tropical paradise at the heart of Tolo.

Palm and banana trees provide shade around the massive pool with a great pool bar for relaxing summer nights. My room at the top floor was recently refurbished with modern decor and offered great views over the gulf and islands in the bay.
*I visited Paradise Lost just after COVID-19 restrictions were lifted for travellers in Greece and found it compliant with all regulations. Single use plastic covers were used for remote controls and towels. Antiseptic gel was available throughout and there were screening measures in place for staff and visitors.
The largest hotel in the area where members of our group stayed at. The hotel rooms of John and George were found to be modern and spacious, with great views over the two islands and the pool area below. In total there are 58 rooms and 4 apartments great for larger groups or families, a second kid friendly pool and friendly and welcoming staff.
. . .
Souvenirs & Things To Buy
Looking for small gifts for friends and family or just for yourself? Here is what I would choose!
Beer only available in Tolo
Truly unique souvenirs are those you cannot buy anywhere else! This is the case with the local beer Toliani. With water from the mountain peaks of Erymanthos in the Peloponnese this pilsner style beer is only available to buy in restaurants around the area. Don't miss out!
Citrus products
Did you know that the region of Argolida that Tolo is a part of is responsible for 60-70% of the citrus production around the country?
From oranges, to mandarins, lemons and grapefruits, try to taste at least a few.
I loved the orange marmalade by Mastos, a local company that specializes in spoon sweets, jams and marmalades.
Olive Wood Souvenirs
At Olive Tree Boutique Tolo, you will find a variety of unique and handmade items from olive wood like bottle openers or candleholders. If you have more space in your luggage you might want to have a look at their cutting boards as well!
Olive Oil and Olive soap
With so much olive oil flowing around there is no better place to get some olive oil soap or lotions!
Ouzo or Local Lemon Liquor
The Karonis Ouzo Distillery is a great place to stock up on ouzo, tsipouro or some local lemon liqueur.

*I was invited to experience Tolo together with Travel Bloggers Greece by the Tourism Association of Tolo. All views and opinions expressed are always my own.